广州大学国际中青年学者论坛通知
来源:中国科学人才网      发布时间:2016-10-28      阅读次数:次
Invitation to attend
1st International Forum for Young and Middle-Aged Scholars by
Guangzhou University
18-20 December 2016
1st International Forum for Young and Middle-Aged Scholars now accepts online registration.
1. Guangzhou University
Guangzhou University (GU) is a comprehensive and key public university affiliated dually, to Guangzhou Municipal Government and Guangdong Provincial Government. The university aims to become "one of the top universities in China and be well-known in the world". The university is currently engaged in building a high-performance university in the Guangdong Province.
GU has two campuses which covering a total area of 2300 mu. Its headquarter campus is located in the southwestern part of Guangzhou Higher Education Mega Center.
GU employs 2400 full-time faculty members, research fellows, administrative and other supporting staff to serve its student body of well over 34000. GU proudly offers more than 250 academic programs which lead to bachelor, master and doctoral degrees.
The International Forum for Young and Middle-Aged Scholars, first of its kind, aims to assemble scholars in the designated professional areas from home and abroad. It will build a platform for the participants to discuss and follow popular issues of the relevant fields, promote and strengthen academic collaborations and ties, and also to discover and introduce talents in these areas. A variety of activities, keynote speeches, seminars, and interviews will be carried out during the course of the forum.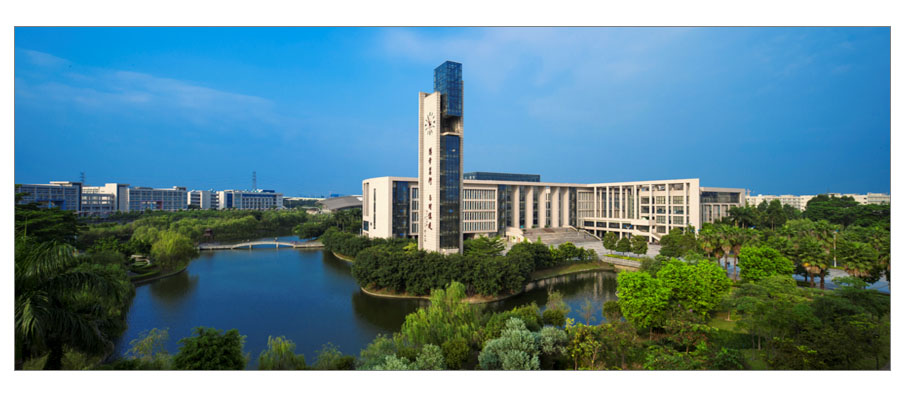 2. Disciplines and Research Priorities
Please consider participating and contributing if you are a qualified scholar from the following areas:
Mechanical Engineering, Electrical Engineering, Information & Communication Engineering, Controlling Science & Engineering, Computer Science & Technology and Software Engineering,
Architecture and Landscape Architecture, Rural & Urban Planning, Civil Engineering, Traffic Engineering, Materials Science & Engineering,Electronic Science & Technology, Environmental Science & Engineering, Chemical Engineering & Technology, Mathematics, Biology, Astronomy, Geography, Economics, Statistics, Business Administration, Management Science & Engineering, Pedagogy, Psychology, Linguistics, Literature, Journalism and Communication, Philosophy, Politics, Public Management, Law, Sociology, Arts, Marxism, History and other relevant disciplines;
and research priorities:
Intelligent Manufacturing, Network Data Science, Geography of Southern China, Urban Development and Living Environment, Development of Urban Underground Space in the Pearl Rive Delta, Life Science and Health Industry, Modern Financial Services, Ling-Nan Culture and Arts.
3. Participants
We would like to invite interested and qualified scholars who hold a PhD degree and are preferably no more than 50 years old or 2017 PhD graduates from a recognized university overseas, and who have acquired academic competency.
4. Application Procedures
I. On-line Registration
Please submit your registration via the following link:
http://xzlt.gzhu.edu.cn.
Registration deadline: 20th November, 2016
II. Letter of Invitation
We will issue invitation letters to scholars by the 25th November 2016 through email.
III. Confirmation of attendance
Scholars are required to fill in the form to confirm their attendance within 7 days after receiving the letter of invitation.
5. Travel and Accommodation Arrangements
We will provide board and lodging as well as offer transportation allowance to participating scholars.
6. Contact Information
Webpage: http://www.gzhu.edu.cn
Email:gdlt@gzhu.edu.cn
Address: 230 Wai Huan Xi Road, Guangzhou Higher Education Mega Center, Guangzhou 510006, P.R.China
Administrative Staff:
Tan Jinghua +86-20-39366265,13632399600
Li Yanshan +86-20-39366265,13889908841
Zhan Yifei +86-20-39366207,18826229538
Fax:+86-20-39366216
For Technical Support and Online Registration:
Tang Wenzhi +86-20-39366390-324